SUCCESS STORIES – Meet Jacob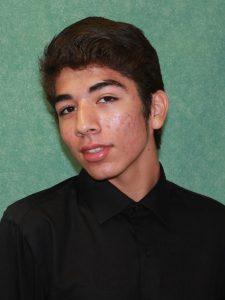 Jacob came to ECF Kayne Eras School in 2014 at just eight years old. At this time he had already been experiencing inattention and difficulty following directions at school. Anxiety, frustration and rage were his daily companions.  He isolated himself from his peers and disrupted class by throwing tables and chairs. 
Once he came to Kayne Eras School, Jacob found direction in the music and enrichment program. Here, he felt supported and began forming strong bonds with his counselors, teachers, and peers. He also thrived off of the positive attention he received from performing, which helped motivate him in the classroom. 
Jacob has made very good friends at ECF KES. He knows what he wants for his future and seeks opportunities for growth and service.  In June 2020 Jacob graduated 8th grade. He now embarks with confidence into his high school career.
 "I went into foster care when I was six years old and struggled every day. I screamed and lashed out at my classmates. Even after moving in with my grandmother, I didn't care about doing well. Everything changed in 5th grade when I came to Kayne Eras School. With the help of my teachers and counselors, I settled down – and I found my passion and talents. I have evolved a lot in this school. It's a very supportive environment, and I have made a lot of real relationships and lasting friendships here. I'm ready for the next stage of my life!"—Jacob